It has come to our attention that users with the popular DuckDuckGo browser extension might get stuck when trying to visit app.lutheranservicebuilder.com - we've learned that this extension is causing the browser to sit on the blue loading screen with the white cross image, but never loads the Calendar.


Our development team is working on a fix for this issue, but you can resolve it in the meantime. First, visit app.lutheranservicebuilder.com even though it just sits on the blue loading screen. Next, click on the icon for the extension next to the address bar in your browser. In the dialog that appears, you can click the green slider button for Site Privacy Protection to disable it for the Lutheran Service Builder website.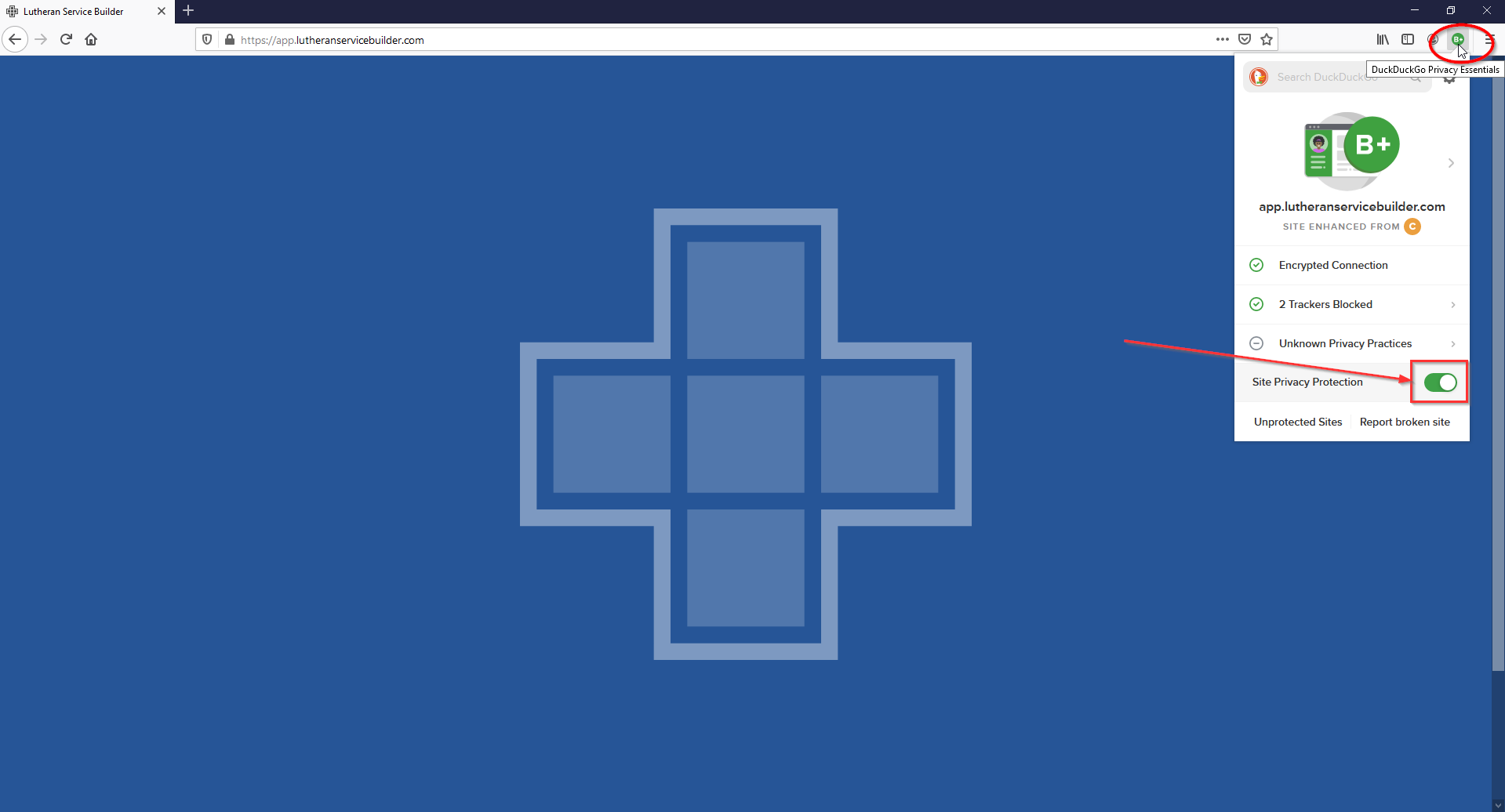 You should then be able to refresh your browser and load the Calendar. If you click the DuckDuckGo extension button again, you'll see that the slider for Site Privacy Protection is disabled.